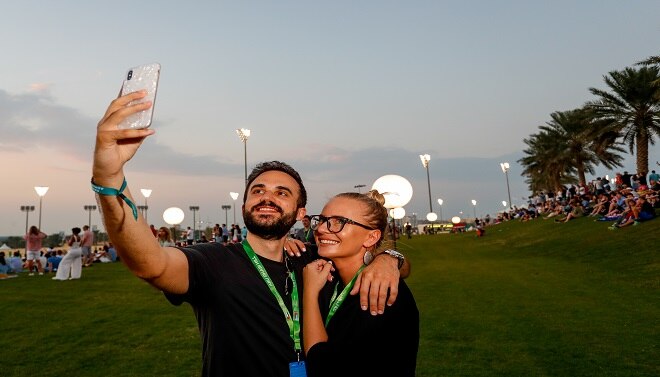 FUN FOR THE WHOLE FAMILY
Entertainment galore: This Oasis area will feature both local and international entertainment. Here you will find resident DJs and an emcee, roaming performers with wild costumes and more across a number of different entertainment zones.
Chill-out: Relax and unwind in a comfy, green-themed chill-out area, which also includes a stage to watch outstanding performances throughout the day.
Quizzes: Put your knowledge to the test and take part in fun, interactive quizzes, which includes rounds like Fastest Fingers, Buzz in, Multiple Choice, First Letter of the Answer and more! Win instant F&B related prizes.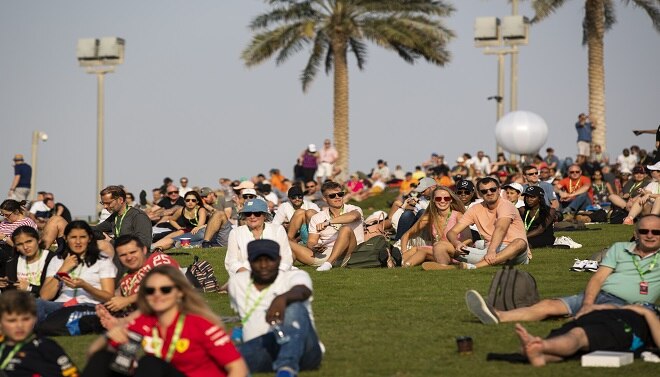 CINEMA ON THE HILL
Abu Dhabi Hill ticket holders have exclusive access to Cinema On The Hill, a first-time feature at the F1 in Abu Dhabi! Movie buffs, get ready for an exciting line-up of top fan favourites, including:
Jumanji - The Next Level
Bad Boys For Life
Le Mans 666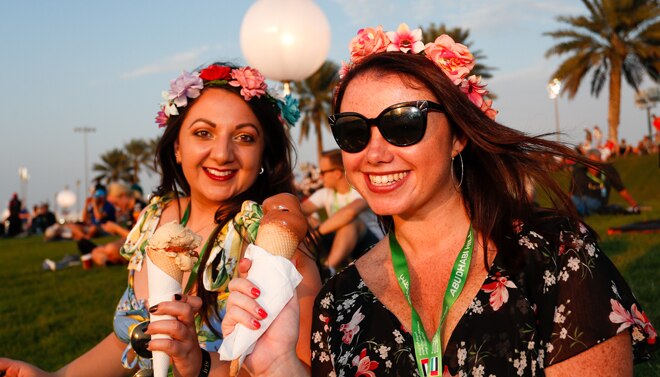 F&B IN THE ABU DHABI HILL OASIS
The Abu Dhabi Hill Oasis offers a line-up of delicious options to sink your teeth into. From burgers, pizzas hotdogs to healthier options like salads, bowls and wraps, learn more about what you can find to chow down on.