AS PER THE NEW DIRECTIVES, VISITORS DO NOT HAVE TO PRESENT A NEGATIVE PCR TEST REPORT OR THE ALHOSN GREEN PASS. HOWEVER, SELF-MONITORING IS ADVISED TO PREVENT THE SPREAD OF COVID'19.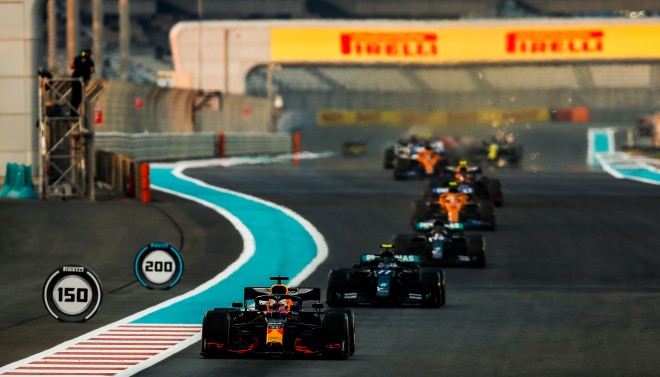 HAVE YOUR TICKET READY
To ensure seamless entry into Yas Marina Circuit over Formula 1 race weekend, please follow these easy steps:
Have your ticket ready when queuing up
Download the YasHUB app to store your ticket digitally
Present a valid e-ticket on your mobile device or a printable version for that specific date only at the entry gate
Exiting the venue but plan on returning? Make sure to sign out and have your ticket scanned before leaving the venue
To access Yasalam After-Race Concerts at Etihad Park, your F1 ticket must have been scanned first at Yas Marina Circuit.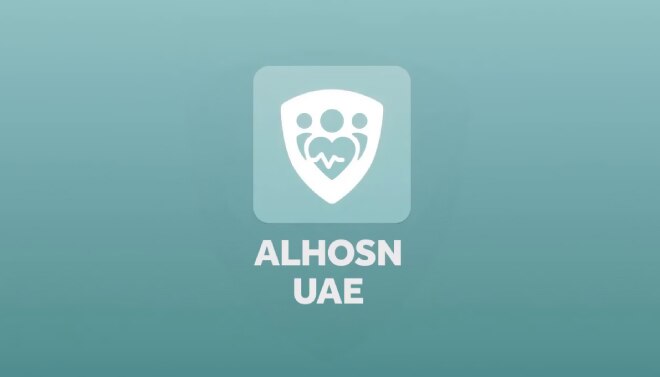 NEW COVID-19 GUIDE
Following November 6, 2022, the authorities have initiated the implementation of new directives to facilitate the ease of COVID'19 restrictions in Abu Dhabi. Here's what you need to know:
Green pass is no longer required to access the venue, and Alhosn will not be checked at the gates for the public, the staff, and other third parties.
If you have tested positive for COVID-19, you need to isolate for 5 days or have 2 negative PCR tests taken 24 hours apart.
Individuals who developed symptoms during or leading up to Abu Dhabi Grand Prix should wear a face mask and leave the venue immediately. If you start developing symptoms after the event, we would suggest you undergo a PCR test and remain isolated until you receive a negative test result.
Face masks will be optional for all indoor and outdoor facilities.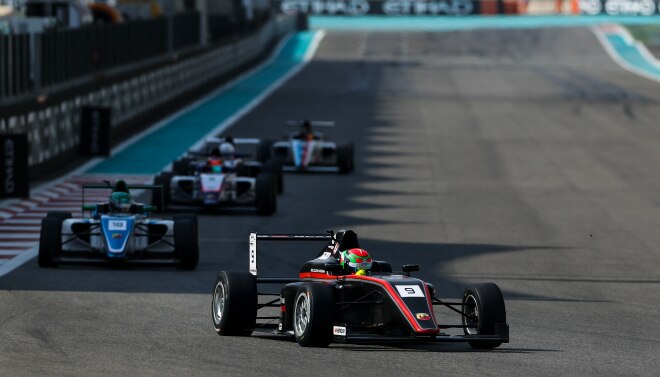 DON'T MISS THE SCHEDULES
THRILLING THURSDAY: Don't miss Thursday's Pit Lane Walk (free for all 3-day ticket holders, 1 & 2-day ticket holders require an AED 100 merchandise purchase). The F1 Fanzone, West Oasis, and Kartzone Powered By ADNOC will be accessible, as the Yasalam After-Race Concert featuring platinum recording artist-Dave.
FAMILY FRIDAY: Don't miss the fierce on-track action, Kids Go Free Friday, and Support Pit Lane Walk. All Oasis areas are accessible.
QUALI SATURDAY: Experience the #UnReal on-track duels as things heat up on the track. All Oasis areas are accessible.
RACE DAY SUNDAY: Gear up to witness the most explosive season finale, celebrated with a spectacular show featuring fireworks and more surprises. All Oasis areas are accessible. DOWNLOAD THE YAS HUB APP
#ABUDHABIGP at your fingertips!
YasHub app is a one-stop-shop guide designed to gear you up for the highly-anticipated Formula 1 Etihad Airways Abu Dhabi Grand Prix 2022. Get the YasHub app now and plan your race weekend with confidence.

Exciting features include:
What's On: Including all the on-track action, off-track entertainment, and Yasalam After-Race Concerts. Find out the latest updates about the hot n happening scheduled activities.
Interactive Wayfinding Map: Use our highly-advanced, interactive wayfinding map to find your way to grandstands, parking, and more.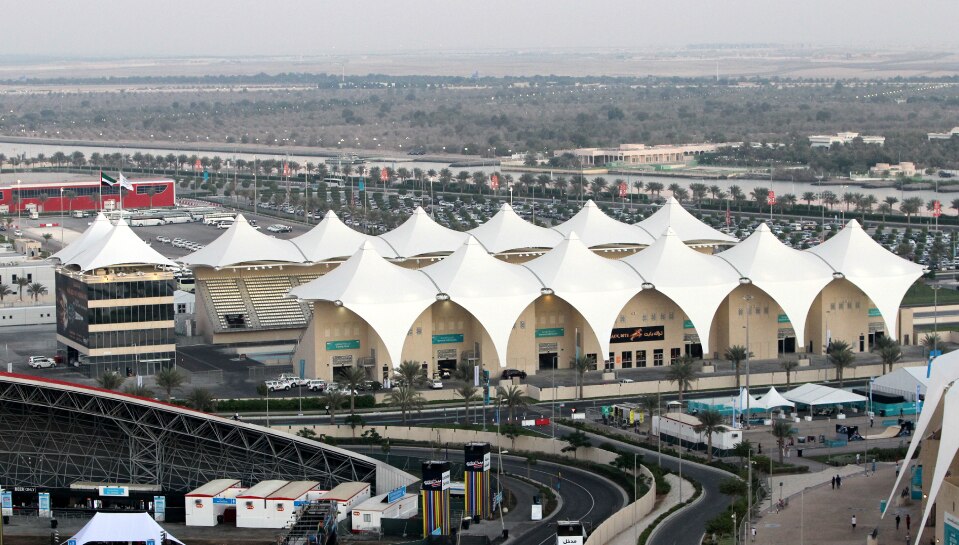 KNOW WHAT ITEMS ARE PROHIBITED
For your safety, we have secured the entire circuit by implementing the highest security protocols. Be prepared to pass through our security gates on the way into Yas Marina Circuit. Certain items are prohibited and restricted to use within the premises. Download our F1 Prohibited Items list to ensure you're fully up to speed.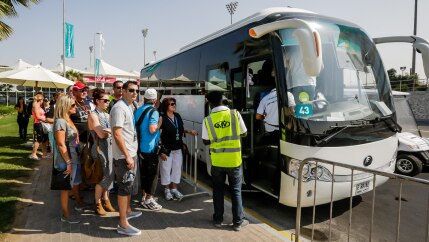 KNOW HOW TO GET AROUND
Explore the iconic Yas Marina Circuit with confidence. Plan your perfect race week itinerary & follow these instructions to find the quickest way to your Grandstand or ticket area.
First up -check your tickets for your entry gate number
If you're traveling by taxi/uber/public bus - ask to get dropped close to your entry gate
If you bought a parking pass with your ticket, pin the relevant carpark location link into google maps and drive on over!
For free parking, head to Yas Mall. There are many spaces, and you can catch a shuttle bus from there to your gate.

To receive the latest updates about parking, gate entrances, shuttle buses, mobility assistance, and more, download the Yas Hub app or check out our handy Getting Around page.