CELEBRATE THE UAE
Heritage Village: Hosted by the Department of Culture and Tourism, celebrate the UAE's Year of the 50th by heading over to the North Oasis. The Heritage Village is a reconstruction of a traditional oasis village and provides an intriguing insight into the UAE's past. It contains a number of areas that allow visitors to discover and explore Emirati culture.
UAE-themed Kids Workshops: The North Oasis will host a number of fun, creative workshops for kids with a UAE twist.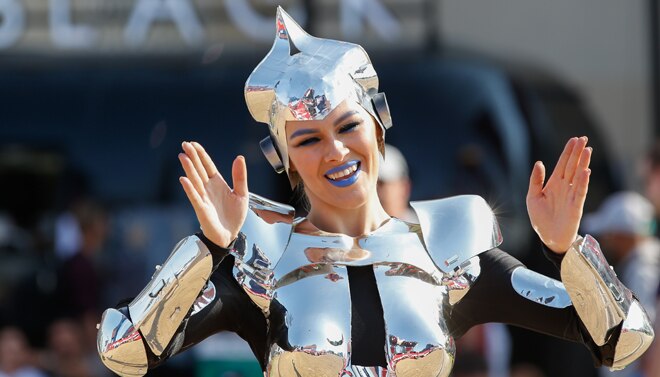 SOMETHING FOR EVERYONE
Motion Games: Jump to the left, jump to the right! Get ready to move and use your body to avoid the obstacles in these games.
Chill-out: Relax and unwind in the comfy, chill-out area, which also includes a stage to watch outstanding performances throughout the day.
Live DJ music: For more live entertainment, head over to the ComYas Village.
Kartzone Powered By ADNOC: Easily accessible from the North Grandstand and North Oasis, don't just spectate. Arrive and drive at Kartzone! Accessible to all ticket holders from AED 55 per session, there's no need to book! Follow the link below to find out more.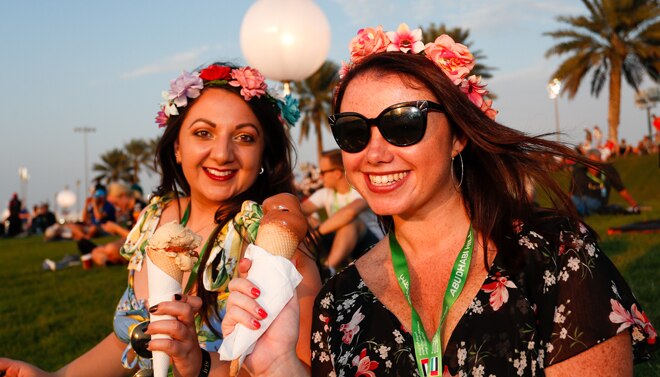 F&B IN THE NORTH OASIS
The North Oasis offers a line-up of delicious options to sink your teeth into. From burgers, pizzas hotdogs to healthier options like salads, bowls and wraps, learn more about what you can find to chow down on in the North Oasis.