NEW FOR 2022: THE SPORTSMAN'S ARMS WILL STAY OPEN DURING AFTER-RACE CONCERTS!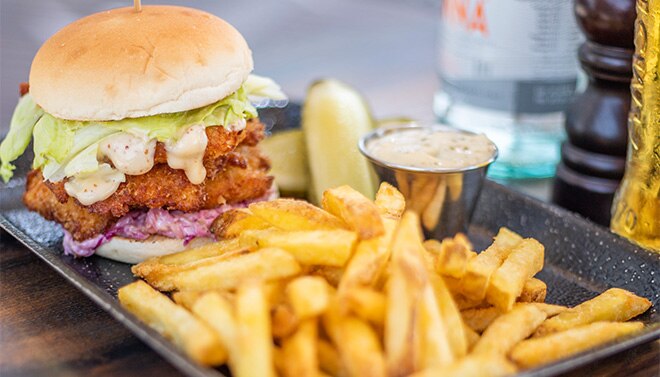 THE SPORTSMAN'S ARMS: NORTH OASIS
Featured at North Oasis, The Sportsman's Arms represents Abu Dhabi's only true family-friendly gastropub, inspired by Boston's Irish-American dining scene.
Offering an array of craft hops & premium Irish spirts
Delicious pub-cuisine with incredible race weekend-atmosphere
Live music and entertainment from their very own stage
Open-air dining with amazing view overlooking the track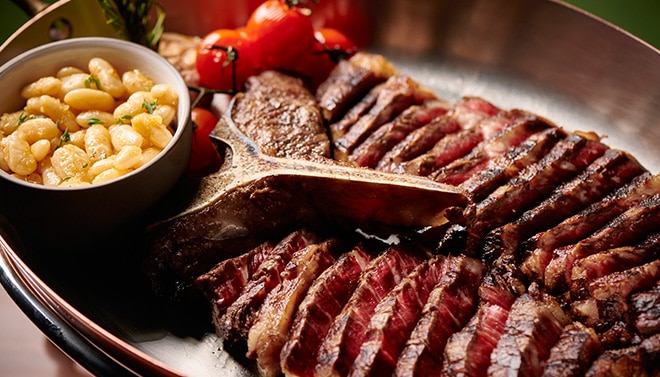 CARNA by DARIO CECCHINI: MAIN OASIS
Savor mouth-watering, authentic Tuscan cuisine from this contemporary steakhouse, located at the Main Oasis Pavilion.
Featuring the freshest ingredients, locally sourced within the UAE.
Prepare to be blown away by an immersive 'Farm to Table' dining experience.
Open-air terrace dining with amazing view overlooking the track
FOOD & BEVERAGE PARTNERS IN EACH OASIS
From mouth-watering burgers & pizzas, to healthier options like tasty salads, wraps, and vegan entrees, we've got a line-up of delicious F&B in each of our Oasis Fanzones this year. Make sure to explore each one before making up your mind - we know, it's a tough decision! Here are some of the delicious treats you can expect to find in each Oasis.
MAIN OASIS

ABU DHABI HILL OASIS

NORTH OASIS

WEST OASIS

SOUTH OASIS

MARINA OASIS