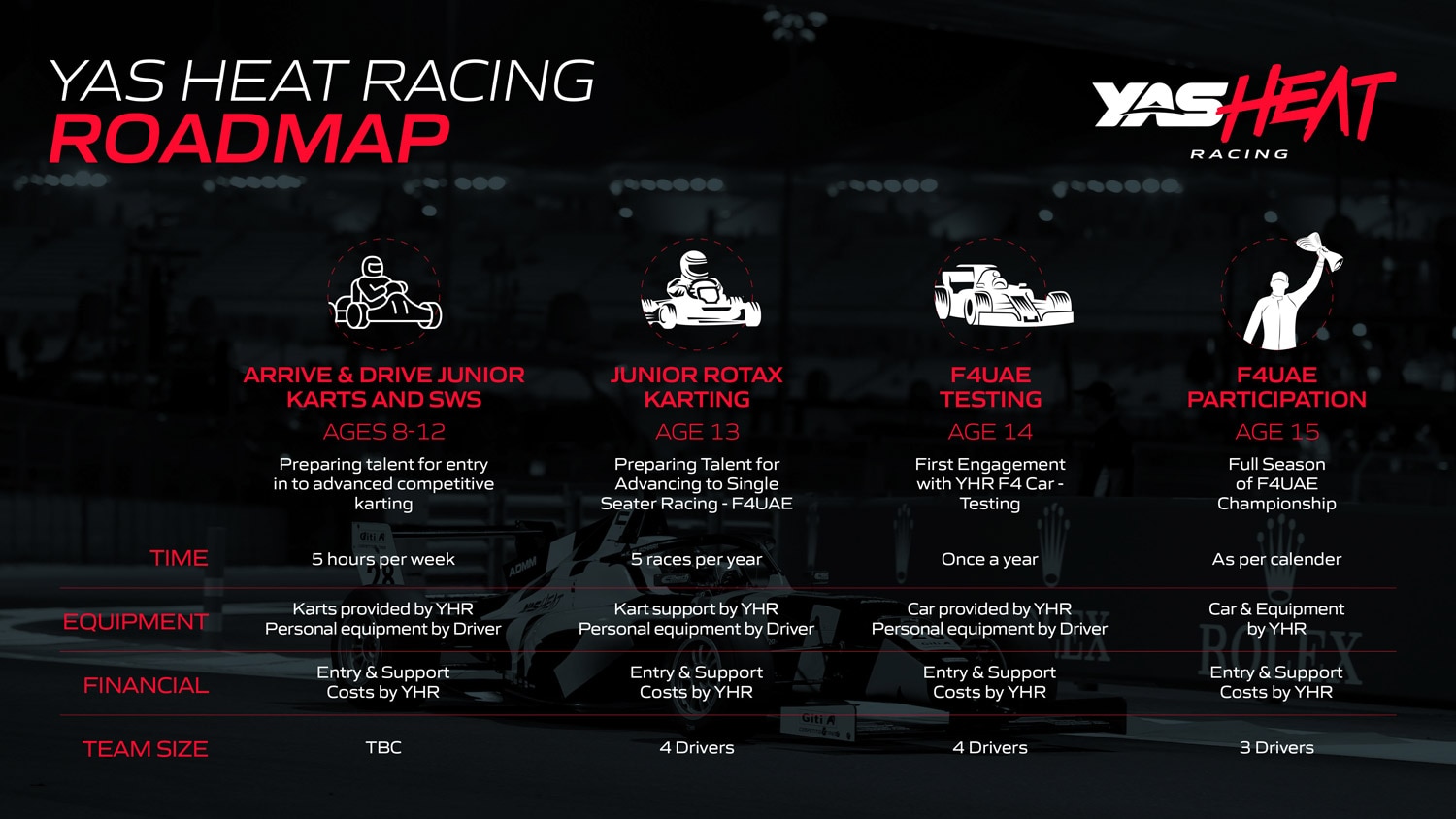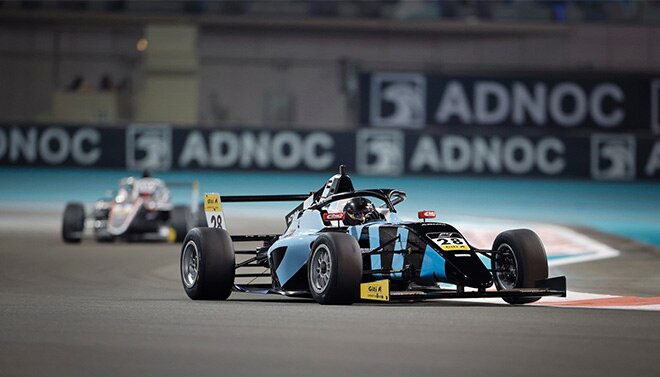 F4 UAE - HOMEGROWN DRIVING TALENT
Yas Heat Racing's F4 UAE team made its head-turning debut in the F4 UAE Trophy Round in #AbuDhabiGP 2022. Starting strong, the team made its mark by securing two podium positions, just the beginning for these stars of the future!

The team then competed at the F4UAE 2023 Championship, starting at Dubai Autodrome and closing at Yas Racing Series at Yas Marina Circuit, home of unreal action. In a race packed with incredible action, our Team finished on the podium, with Keanu Al Azhari's third place finish adding glory to the Academy's successful debut campaign.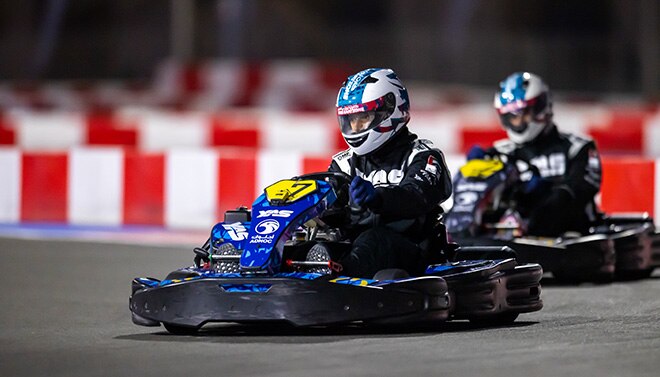 YAS HEAT KARTING ACADEMY
One of a kind, Yas Heat Racing Karting Academy is for UAE residents aged 8-12. Designed to nurture talent and grow young aspiring racing drivers into fully-fledged professionals, this program will provide a fun and safe environment for children to learn the fundamentals of karting while honing their driving skills.

Participants will develop a strong motorsport ethic, discipline, and respect for the sport, laying the foundation for future success. See below for more details on the entry and selection process for the academy.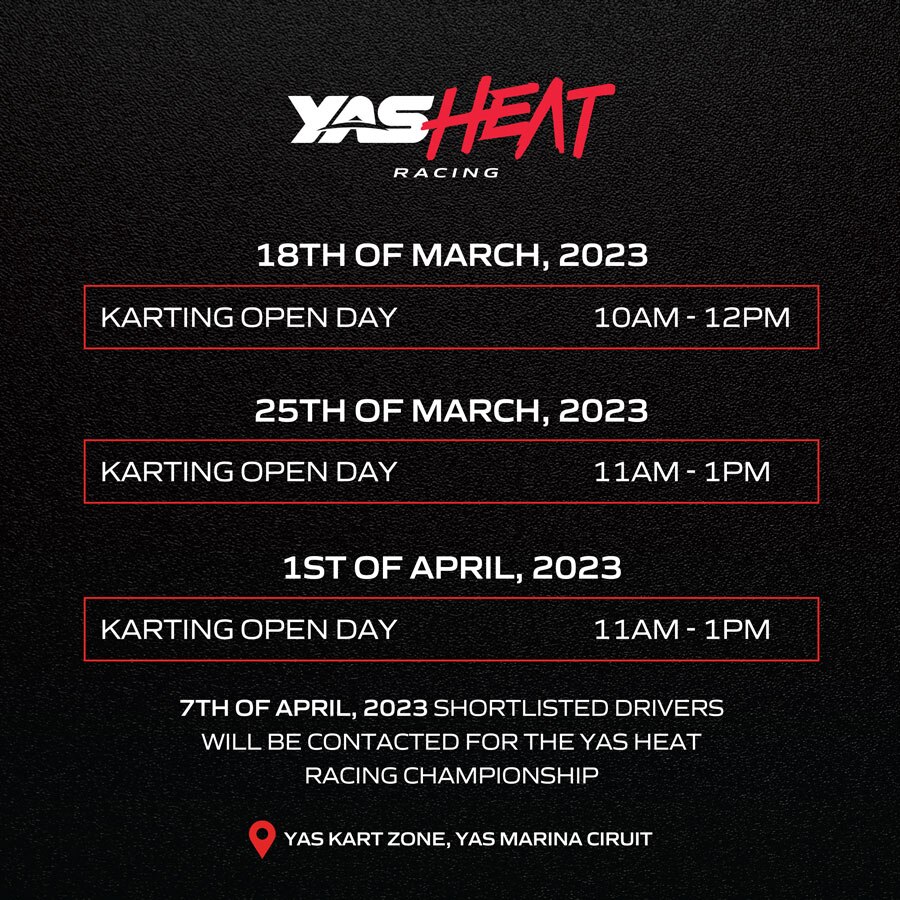 KARTING ENTRY & SELECTION PROCESS
To enter the program, you will need to bring your young driver to one paid karting session on the adult track, and a second session (free of charge) during the open days listed. Following the open days, we will shortlist drivers, based on their performance, to participate in a 3-round competition of the official Yas Heat Racing Karting Championship (dates TBC).

Join us at Yas Heat Racing Karting Academy and let us help your child unleash their full potential.
OUR YAS HEAT RACING DRIVERS