TRIYAS - RESULTS SUMMARY
Congratulations to all our competitors! With awesome new categories and more event levels than ever before, there was something for EVERYONE! Take a look at this year's results.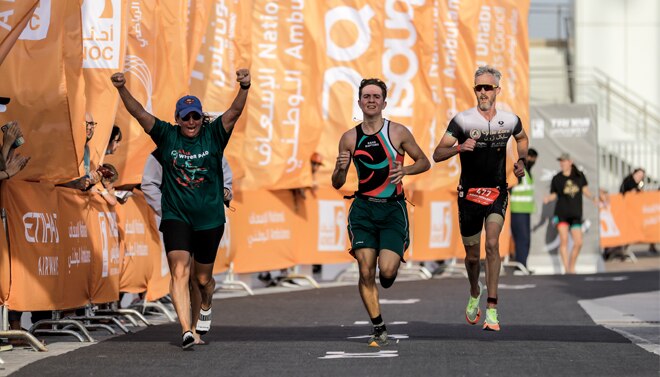 TRIYAS 2024
Get ready for the buzz, the atmosphere, the anticipation! It's never too early to start planning for the triathlon event of the year: the 14th Edition of TriYas. Compete solo or as part of a relay team from a large choice of races - aimed at junior or beginner to seasoned athletes. Always extraordinary, expect events that are far from run of the mill, including stand-up paddle boarding to roller skating.
TRIYAS - AN EVENT FOR EVERYONE!
"I love TriYAS, it's been my favourite triathlon for a long time, always a great event and atmosphere."
- Fares, Abu Dhabi
"12 TriYAS competitions and counting! Awesome vibes & always well organized."
- Helin, Dubai Marina
"My wife and I tried TriYAS for the first time. First ever triathlon and we can't stop talking about it..."
-Mike & Annie, Yas Island