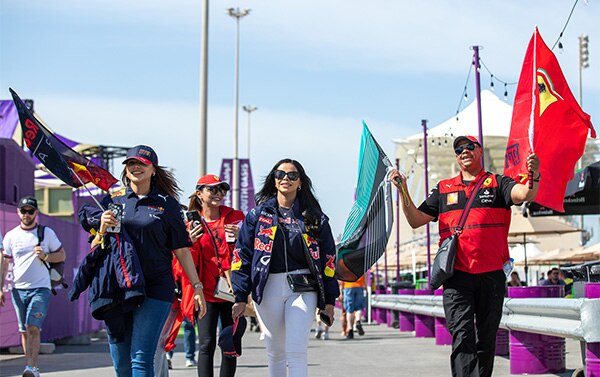 RACE-READY FOR THE #AbuDhabiGP
Gear up for the #AbuDhabiGP with everything you need to get ready for the ultimate showdown. Whether you're a fan of a particular driver or team or just want a piece of Yas Marina Circuit merchandise, we've got you covered!
DISCOVER THE COLLECTION
This electrifying collaboration brings you an extraordinary selection of branded Yas Marina Circuit gear, including caps, t-shirts, keychains, pins and more! It's your chance to wear and carry a piece of the racetrack's legacy, making every day an exhilarating celebration of the racing spirit. Don't miss out on these sleek keepsakes.