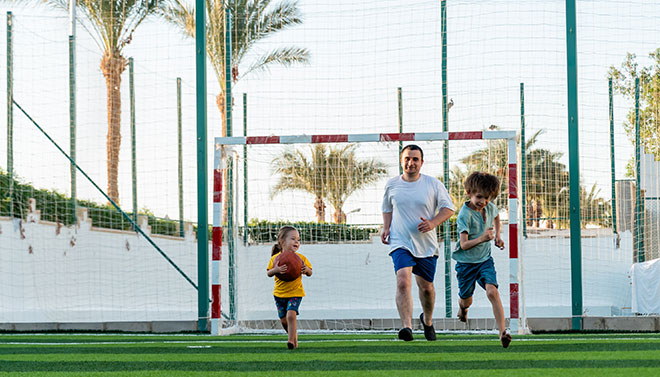 ACTIVITIES & ENTERTAINMENT: PLAY GREEN
The only thing better than creating a cleaner world is having fun doing it. This year, Abu Dhabi Hill is better than ever, with an array of family-centered activities and roaming entertainment that is sure to make you smile.
Lawn game favorites that are sure to kick start family-friendly competition
Impressive parkour play area made from recycled tires and reclaimed materials
Garden workshop stations, perfect painting, crafting, and creating greener surroundings
Sustainable souvenirs for kids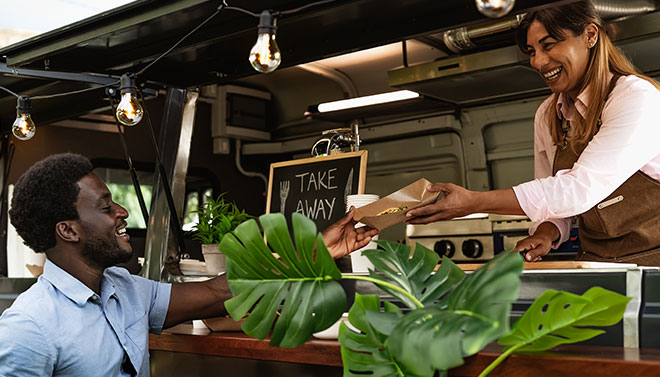 FARM FRESH FOOD & BEVERAGES
Abu Dhabi Hill has become synonymous with family-friendly atmosphere due to its laid back, picnic style vibes high up on the iconic hill, overlooking Yas Marina Circuit from Turn 2 all the way to Turn 6. This year, the 'best seat in the house' is even better, with delicious farm-fresh grab & go dining options at Abu Dhabi Hill Oasis, designed to enhance your race-day outing.
Delicious dining options in a laid-back setting, overlooking Yas Marina Circuit
Enjoy savory dishes, tasty snacks, and refreshing beverages all day long
Cashless system makes dining even easier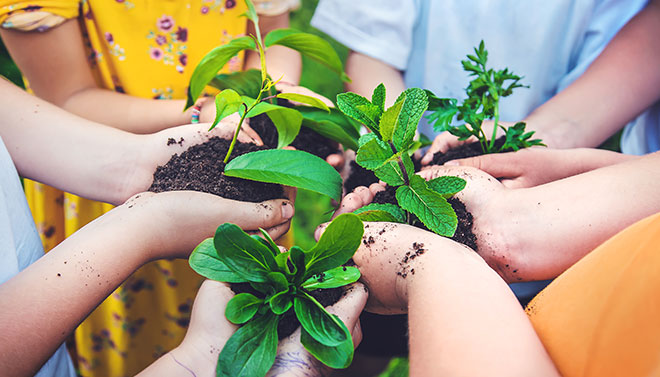 PROMOTING SUSTAINABILITY
Abu Dhabi Hill Oasis is all about going green, and more importantly, helping others to enjoy leaving a smaller carbon footprint. Our goal for this year's Formula 1 Etihad Airways Abu Dhabi Grand Prix was to use less material, create less waste, and recycle old resources to make something new again...goals we achieved and yet continue our endless work to surpass..
100% of Abu Dhabi Hill activations are educational, recycled, or sustainable
Structures & Canopies built from recycled materials, including Formula 1 race car tires
Cool-off in our Chillout Area, with shading made from recycled cups, bottles, and cans
The proud home of our solar panel field - the pinnacle of sustainable energy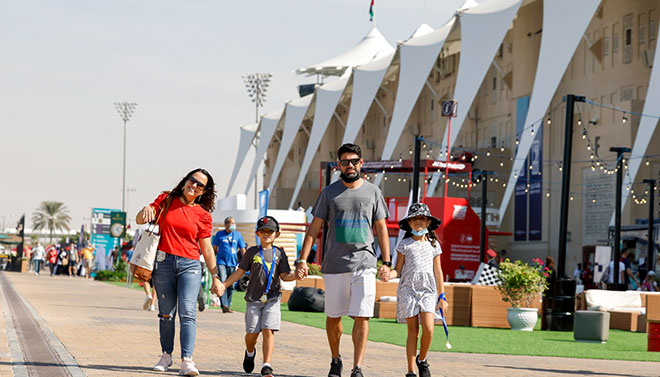 FINDING YOUR WAY TO ABU DHABI HILL OASIS
Parking available at Yas Mall with continuous shuttle service from 09:30 until 01:00 am
Guests will be picked up at Yas Mall main entrance (Tryano): Estimated travel time 15 minutes
Guests will be dropped off at Yas Marina Circuit - bus stop C7, access via Gates 17 & 18
Abu Dhabi Hill is accessible on foot from Main Oasis (Estimated 5-7 minutes) directly by way of the all-new 'Avenue'
The newly-improved wayfinding signage and YasHUB app will help you along the journey.