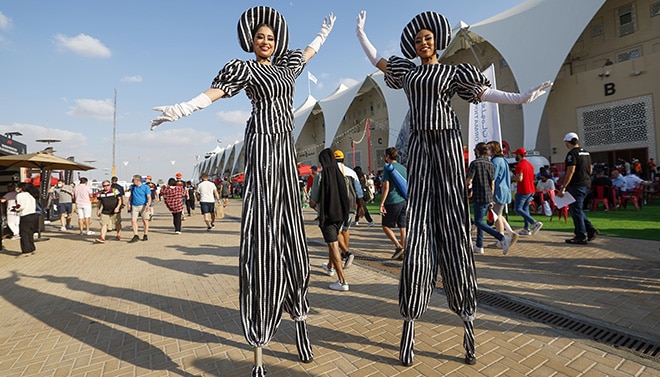 FORMULA 1 FANZONE ACTIVATIONS
Main Oasis has gone #Surreal, with exciting new activations that are sure to turn heads and get your adrenaline pumping. Live the experience with our Formula 1 Fanzone, the perfect place for both race enthusiasts and casual fans to celebrate this year's #AbuDhabiGP.
Giant Swing: Feel the epic rush of this 3-person, free-falling pendulum swing, as you soar high over Yas Marina Circuit.
Illusion Room: Surround yourself with surreal entertainment, as you spiral into a wonderland of mind-boggling illusion.
Virtual Reality Driving Pods: Get lost in a maze of high-speed thrills from the driver seat of our virtual race cars!
Vibe out with live music throughout the day on the Mainstage.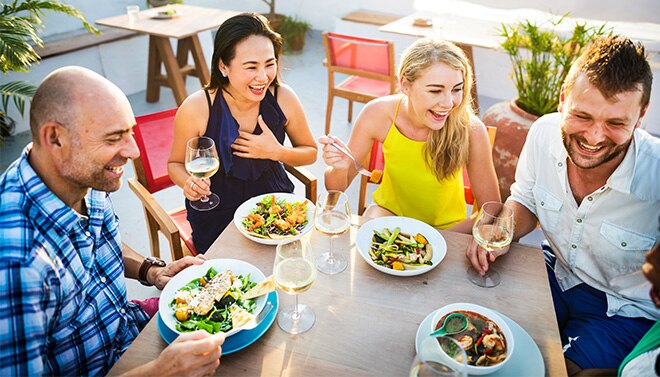 FOOD & BEVERAGE
Carna by Dario Cecchini: Savor delicious Tuscan cuisine from this contemporary steakhouse located at the Main Oasis Pavilion.
Heineken Garden: Gather with friends and race enthusiasts alike to enjoy #AbuDhabiGP22 over a pint of refreshing hops.
Sweet Earth: Indulge your taste buds with wholesome plant-based food, featuring the famous, Awesome Burger.
The Chippy: Always a fan-favorite - Mouth-watering fish & chips that'll have you craving more, all weekend long!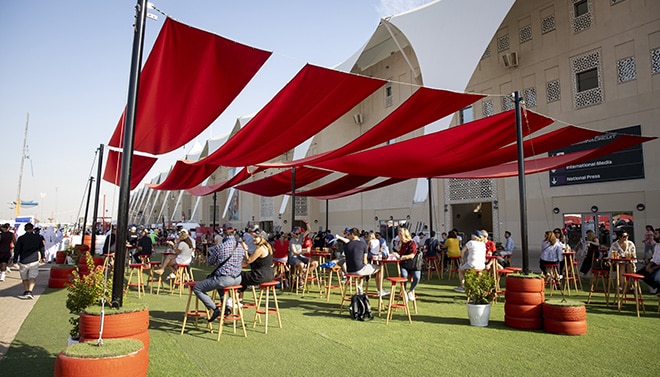 SUSTAINABILITY
Our goal for this year's Formula 1 Etihad Airways Abu Dhabi Grand Prix was to leave a smaller carbon footprint by using less material, creating less waste, and recycling old resources to make something new again...goals we achieved and continue to work tirelessly to surpass.
Etihad Airways Eco-Pitstop: Exchange your plastic bottles for a mangrove tree seed voucher, to be planted in the Etihad Mangrove Forest, right here in Abu Dhabi!
Each mangrove tree planted will absorb up to 250 kg of carbon dioxide.
View beautiful works of art sculpted from recycled Formula 1 tires.
Recycled oil drums and highway barriers for sustainable fencing.
Stay cool - with recycled canopy shading made from reclaimed materials.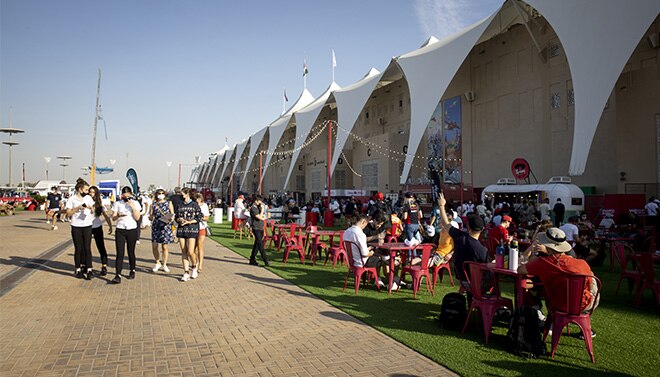 GETTING TO MAIN OASIS
Parking available at Yas Mall with continuous shuttle service from 09:30 until 01:00 am
Guests will be picked up at Yas Mall main entrance (Tryano): Estimated travel time 15 minutes
Guests will be dropped off at Yas Marina Circuit - bus stop C7, access via Gates 17 & 18
Main oasis is accessible on foot from West Oasis (Estimated 3-4 minutes)
The newly-improved wayfinding signage and YasHUB app will help you along the journey.