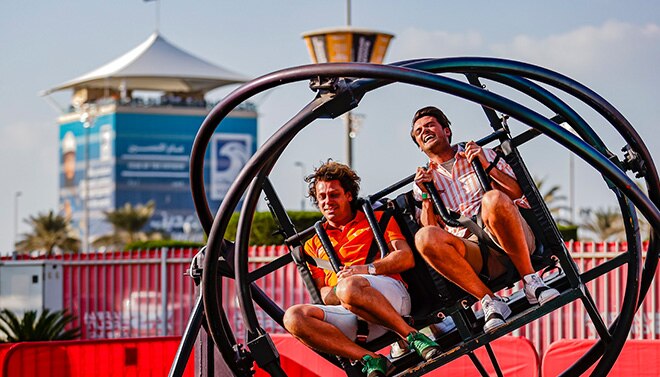 ACTIVATIONS & ROAMING ENTERTAINMENT
Gear-up for non-stop entertainment all weekend long at Marina Oasis, specially tailored for one of the greatest fan-bases in Formula 1 today.
Awe-inspiring performances daily by talented entertainers
Dedicated activations & non-stop entertainment
Marina Oasis is reserved exclusively for Dutch fans holding respective Dutch lanyard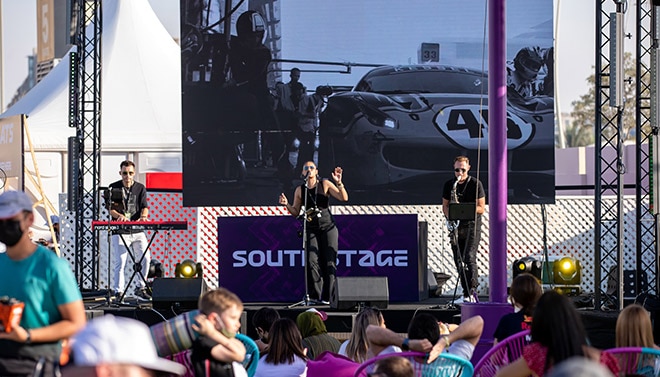 ACTIVATIONS THAT WILL KEEP YOU MOVING
Are you ready to #GoUnreal? At South Oasis, the party never stops, with an energy that's sure to kick-start your championship weekend.
Join us on the dance floor - with live music and roaming entertainment all weekend long.
UV Neon Pitstop Challenge: Think you have what it takes to compete with a Formula 1 Pit Crew? Put your skills to the test, under the glow of the neon lights.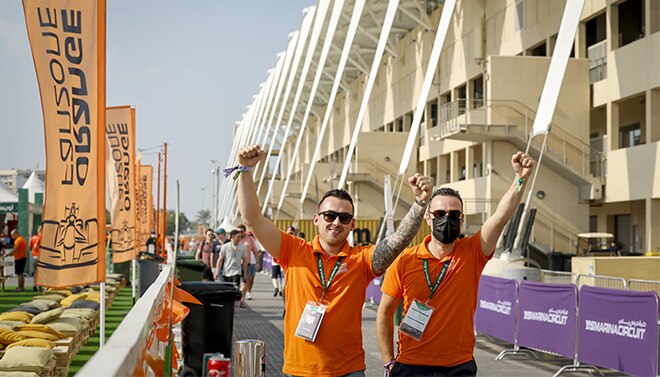 GETTING TO SOUTH & MARINA OASES
Parking available at Yas Mall with continuous shuttle service from 09:30 until 01:00 am
Guests will be picked up at Yas Mall main entrance (Tryano): Estimated travel time 15 minutes
Guests will be dropped off at Yas Marina Circuit - bus stop C6 and access via Gates 2, 3, 5, 6 & 9
South & Marina Oasis can be found between Marina grandstands and & South grandstand
The newly-improved wayfinding signage and YasHUB app will help you along the journey.