E& - SMARTER, SAFER, AND BETTER CONNECTED
Established in 1976, e& (formerly known as Etisalat Group) has been at the vanguard of technological progress, pushing human potential to its fullest capacity. As the Emirates' first telecommunications company, e& has provided services and solutions locally and internationally, enabling millions of individuals and organizations to navigate through a world of endless possibilities.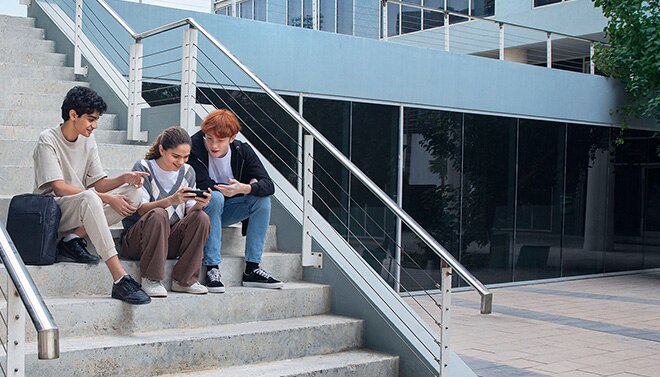 CREATING A BETTER TOMORROW
Having a presence across 16 countries from the Middle East to Africa and Asia, e& continues to provide pioneering strategies for customers benefitting from their 46 years of experience. To foster a more sustainable future, e& has switched from outdated copper cable systems to advanced fiber optic infrastructure. This shift has resulted in major energy savings and a minimized production of waste products - sparking the adoption of eco-friendly practices around the globe.