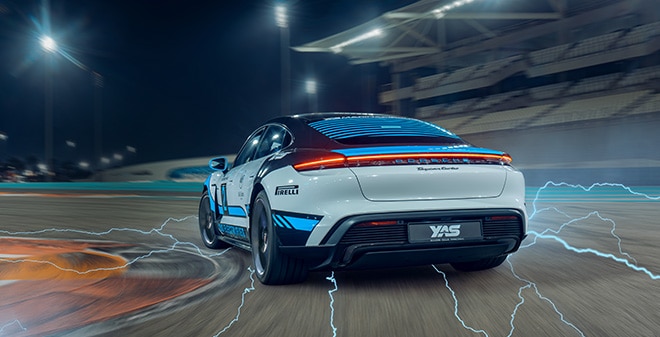 PORSCHE TAYCAN TURBO
Our first electric driving experience! Together with Porsche, Yas Marina Circuit extends our DriveYAS product offering in this exciting space with the launch of the Porsche Taycan Turbo. More than just a sustainable alternative to petrol, this racing car delivers a futuristic drive or ride experience that electrifies the senses through massive acceleration. Phenomenal biometric technology reads and records your impulses throughout your wild experience.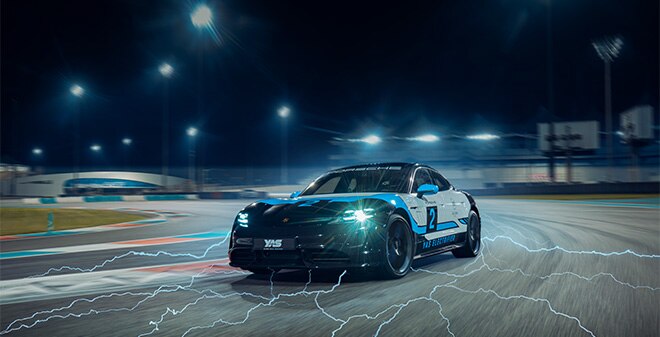 PIONEERING ELECTRIFICATION
Yas Marina Circuit (and ADMM) will pioneer electrification across all areas, including:
Developing electric experiences and supporting the electric vehicle community
Public recharge facilities
Track days for electric vehicles
Partnerships with brands associated with the sector
Intra-circuit transportation – buses and scooters watch this space for new developments as they are rolled out.
YAS ELECTRIFIED IN ACTION