Children follow the online work units to:
Create a team brand & identity.
Build a prototype Formula Ethara Race Car at home.
Create a Portfolio of activities and learning of related science, math, technology and literacy.
Learn how to prepare a National Final winning team!
Extension Options:
Easily upgrade to race ready cars and have a school race day.
Enter the #EtharaAtHome National Final Category.
Work Units
Unit 1 – Build the Car Chassis
Unit 2 – Team Identity
Unit 3 – Create and Assemble the Car Body
Unit 4 – Get your Wheels On Challenge
Unit 5 – Ethara C.A.D. C.A.M.
Unit 6 – Ethara Science & Math
Unit 7 – Showcase Your Work
Unit 8 – Sponsorship & Marketing
Unit 9 – Prepare for Competition
Unit 10 – Race @ Home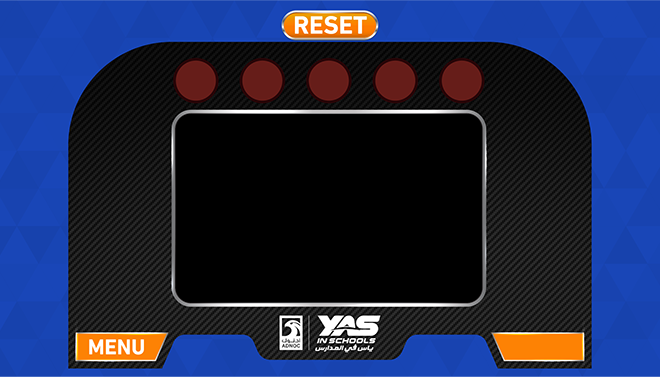 HOW FAST IS YOUR REACTION TIME?
Is your reaction speed as fast as an F1 driver? Can you beat your friends and classmates? An important part of Racing Formula Ethara and F1 in Schools program is having a quick reaction time. During the racing, there's a 20-meter racetrack with special start and finish gate timing equipment. When each racer is ready, there's a countdown with 5 red lights. The racers need to press a button once the 5 lights go out and the timing gate says 'Go'. If a racer presses too early, they will get a false start.
Why not test your own reaction time with our free reaction challenge below.
Once you're ready to being, click reset
Wait for the lights to go out
Press space bar as soon as 'Go!' appears and see how fast your reaction time is
SOMETHING FOR EVERYONE
Completely New to Formula Ethara - #EtharaAtHome is a great taster of the full Formula Ethara Program. It provides STEM distant learning content and is easy to convert to the full program back at school.
Already Involved with Formula Ethara - Provides program continuity options for teachers. Add value and content to your current program. Help students better prepare for school and National Final Competitions
Parents - loaoking for activities to keep children stimulated working from home.
FIND WHAT YOU'RE LOOKING FOR?