For your general #AbuDhabiGP related inquiries and bookings, please contact us on customerservice@ymc.ae
For corporate bookings or for groups inquiring about 10 or more tickets, please contact us here.
If you would like to become an official on seller of the #AbuDhabiGP, please contact us at f1@ymc.ae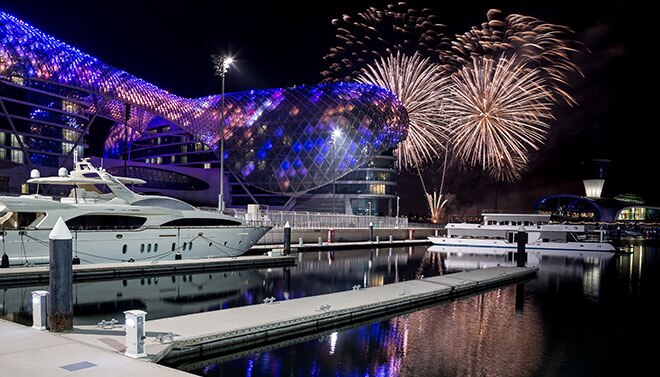 CE LA VI
All-inclusive for Luna Lounge ticket holders, and also available to everyone as a pay-as-you-go à la carte after-race dining experience, CÉ LA VI celebrates the popular French saying that translates to "This is life." With locations all over the world, guests can expect to be blown away by its contemporary, Michelin-Guide-Rated Asian cuisine. Evening table packages are available by reservation only, contact f1ad@celavi.com or speak with us directly at +971 52 935 7368.
Winner of Best New Restaurant 2020
Featuring entertainment by globally renowned DJ's
Elevated 360-degree views of Yas Marina Circuit & the ultimate party atmosphere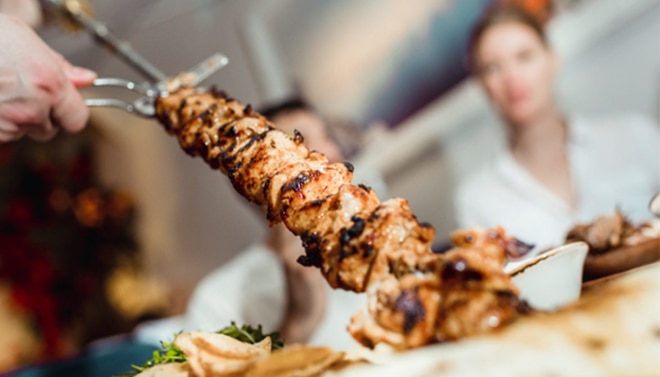 OPA
This ultra-cool VIP dining experience, available exclusively to Deck at 9 ticket-holders, pairs a lively party atmosphere featuring the renowned Zorba Dance of traditional Greek culture, with a mouth-watering selection of meats, zesty salads, and unforgettable side dishes presented by one of the UAE's most exclusive Greek restaurants - OPA; traditional fare meets the excitement of Formula 1®. Featuring live cooking stations, indulge in delicious sharing platters and individual canapes served at the table. Enjoy an all-inclusive beverage package - with unlimited bubbly to keep the good times flowing over the entire race weekend.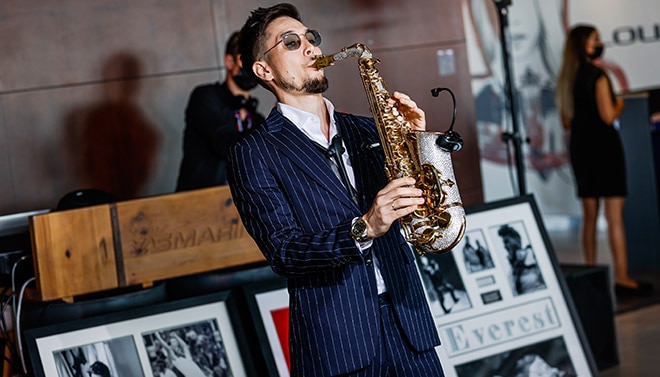 GOHAN:
Available for Shams Suite ticket-holders only, Gohan is the UAE's newest independent Japanese restaurant concept and intimate dining experience. Gohan's food concept is a celebration of "elegant street food,' a selective and deliberately refined menu of skewers, sushi and gyoza.
NINIVE:
Twice as nice, this year's Formula 1® Etihad Airways Abu Dhabi Grand Prix offers Shams Suite ticket-holders two premium dining options. Ninive offers a culinary Arabian fairy-tale experience, with a lavish mix of dishes from all over the Middle East and North Africa: Iranian, Iraqi, Turkish and Moroccan food at its best.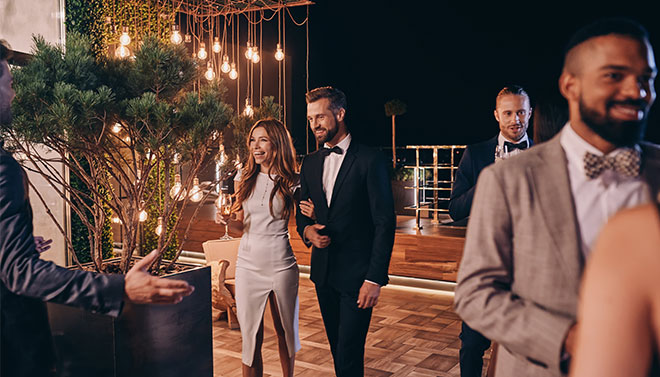 IL BORRO
Il Borro's cuisine is a modern interpretation of Tuscan classics, staying true to sourcing quality ingredients from Italy. Savor fresh Italian favorites while taking in the exciting action of Formula 1 racing for an experience that will surely appeal to all your senses.
ALICI:
A homegrown restaurant from the team behind Il Borro, Alici serves up the finest seafood with an Italian twist inspired by the South of Italy and the Amalfi Coast. As the common saying goes, 'The world is your oyster,' and Alici serves up some of the finest oysters in the world.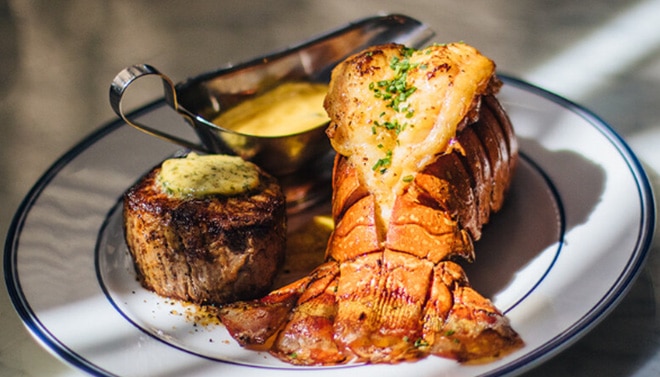 THE MAINE:
You don't need to cross the Atlantic to experience the culinary delicacies of the charming, New England harbor towns that have become synonymous with crisp fresh air, the vibrant colors of autumn leaves, and unforgettably delicious entrees. Boasting some of the most coveted seafood in the world and savory braised steaks, The Maine honors the classic "fished, foraged, and farmed" culinary favorites of its namesake.
MAYABAY:
Mayabay offers an extensive menu of specialties rooted in traditional Asian cuisine from Thai to Japanese. First opened in Monaco in 2005, it ranks as one of the most famous restaurants in the French Riviera.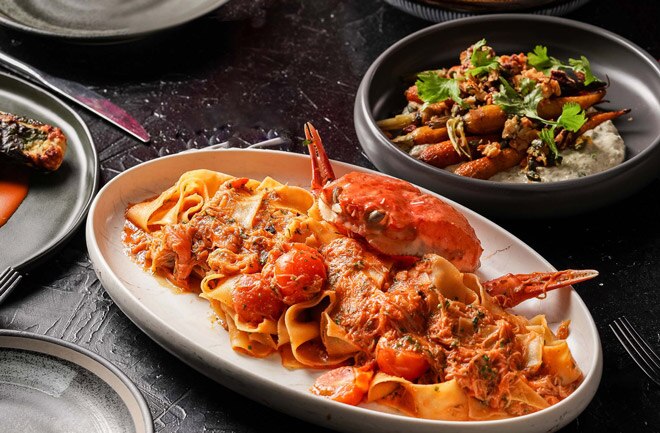 À LA CARTE DINING OPPORTUNITIES
Haven't purchased a #AbuDhabiGP 2023 Hospitality ticket but keen to experience VIP dining at its best? Fear not, the Luna Lounge offers F1® ticket-holders the opportunity to book a table and enjoy Michel-Guide-Rated dining and party vibes from Ce La Vi on Saturday & Sunday night, after the race. For those of you craving authentic Greek cuisine and entertainment, OPA's Deck @ 9 is the place to be on Sunday night!
Reserve a table and enjoy a pay-as-you-go à la carte dining experience with live entertainment from 9pm onwards. Large table bookings are also accepted. Please contact f1ad@celavi.com for reservations or speak with us directly at +971 52 935 7368
Reservations only available on Saturday and/or Sunday night.