DOWNLOAD OUR WEEKLY RAMADAN CALENDAR HERE
70+ EVENTS
1 MONTHOF ACTIVITY
PRIZESGALORE
SOMETHING FOREVERYONE
DRIVE YAS RAMADAN PACKAGES
Always wanted to jump behind the wheel at Drive YAS? Well, now's your chance! In addition to satisfying your need for speed in some of the world's most powerful supercars, this Ramadan we're offering 3 adrenaline-pumping packages that promise to satisfy your need for speed and also offer fantastic savings of up to 30%. Bookable via our call center only on 800 YAS (927).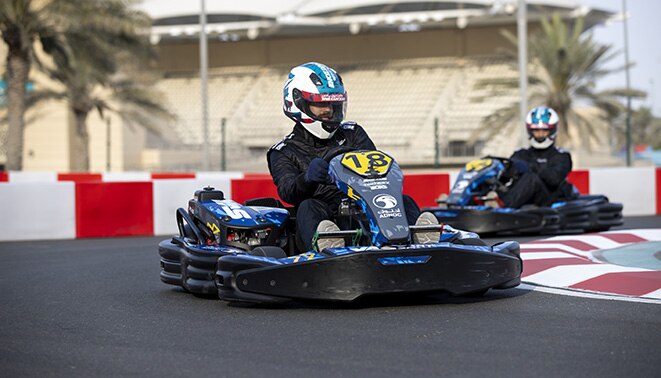 KARTING COMPETITIONS & MORE
Grab your squad and see who leads the pack at our 1km Yas Kartzone Powered By ADNOC track this Ramadan.
Arrive & Drive:Purchase 3 experiences and get the 4th free. Needs to be purchased and redeemed during Ramadan. Applicable to Adult, Junior and Kids for the same driver. Bookable on arrival (call in advance to check availability)
COMPETITIONS
SWS Ramadan Challenge 4H Endurance Grand Finale: A thrilling 4-hour SWS endurance race for those 13+. More details below.
Ramadan Junior Karting Cup Grand Finale: Exclusively for children aged 8 to 12. More details below.
Ramadan Kids Karting Cup Grand Finale: Exclusively for children aged 5 to 7. More details below.
Farasha Ramadan Sprint Karting Cup Grand Finale: Exclusively for ladies 13+. More details below.
Put your game face on and see who comes out on top across 4 competitive days. To register for any of our Grand Finale Karting Competitions, please contact our sales team on 800 YAS (927)
RIP UP THE TRACK AT THE RAMADAN KARTING CUP GRAND FINALE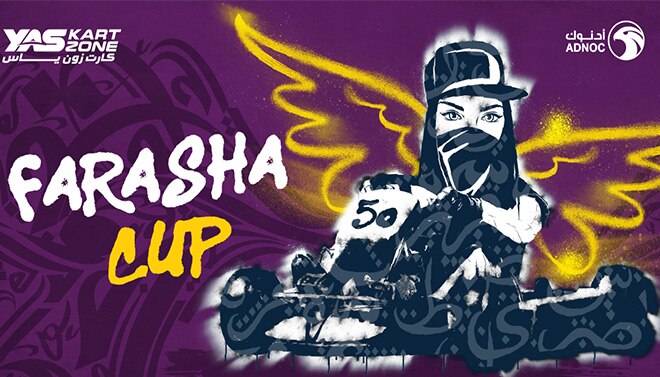 FARASHA RAMADAN SPRINT KARTING CUP GRAND FINALE
Join the grand finale of this exciting competition, exclusively for the ladies. It is perfect for those looking to put their karting skills to the test at Yas Kartzone Powered By ADNOC.
AGES: 13+ (LADIES ONLY)
DATE: 26TH APRIL 2022
TIME: REGISTRATION 8:30PM | BRIEFING 9PM | RACE START 10:00PM
RACE FORMAT: 10 MIN QUALIFYING | 12 LAP RACE
NO. OF PARTICIPANTS: 20 DRIVERS
ENTRY FEE: AED 250 (PER ROUND) OR AED 600 (CUP)
PRIZES: DRIVE YAS EXPERIENCES - ASTON MARTIN (1ST), CATERHAM (2ND), POLARIS DRIFT SPRINT (3RD)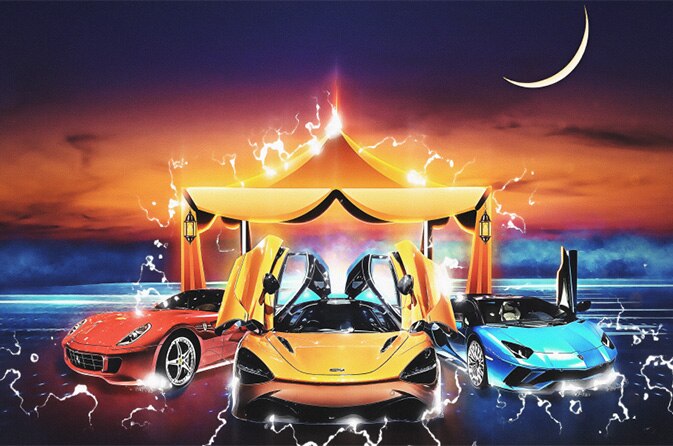 MOTOR MAJLIS - A CAR COMMUNITY CELEBRATION
Yas Marina Circuit and ADMM invite you to this year's Motor Majlis. For Car Club Members and owners looking to flex their cars, celebrate the Ramadan spirit while showing off your vehicles.
DATE: 23rd April, 20:00-02:00
Special features during this special evening include:
Themed Majlis tent with games, entertainment, complimentary food & drinks
Food trucks & community seating area to relax and enjoy the atmosphere
A number of special track activities, including Car Track Day, Yas Drift Night, Open Drag and a Track Parade
Offering spectacular views of Yas Marina Circuit and Yas Marina, Car Clubs also get special hotel rates at W Hotel.
STAY ACTIVE THIS RAMADAN
ADNOC TrainYAS Ramadan Challenge: Stay active this Ramadan and see how far you can go! More details below.
TrainYAS Ladies: Ladies, grab the gang and raise your heart rates this Ramadan on Tuesdays from 20:00 - 23:00.
TrainYAS: Hit our track on Mondays and Wednesdays during Ramadan from 19:30 – 23:30.
TrainAM: Wake up at the crack of dawn from 06:00 - 08:00 on Tuesdays,Thursdays and Fridays
Free Fitness Classes: Push your fitness to the next level with classes with Les Mills and more during Ramadan.
Stay tuned, more health and fitness competitions to come!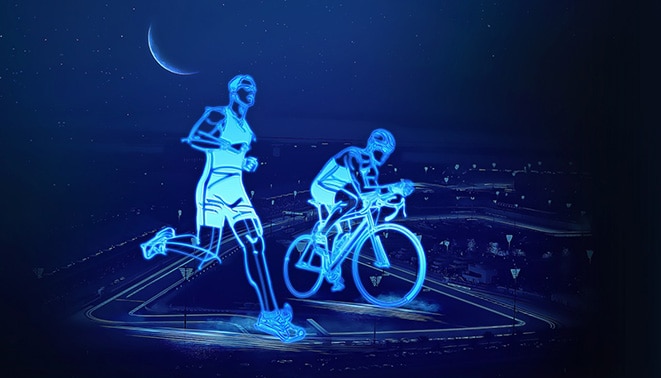 ADNOC TRAINYAS RAMADAN CHALLENGE
Take part in the ADNOC TrainYas Ramadan Challenge to stay fit and active over the course of the month and be in for a chance of winning some fantastic prizes.The event is open to participants of all abilities, both male and female:
Dates: 2nd April - 1st May
50K challenge for runners and walkers
100K for cyclists
To take part in the ADNOC TrainYas Ramadan Challenge presented by ADNOC, participants must register on the Gulf Multi Sport platform, which will manage registrations and track progress. All entrants will be required to connect to Strava in order to determine participation in at least 5 health and fitness sessions during the month of Ramadan at Yas Marina Circuit.
DID YOU FIND WHAT YOU WERE LOOKING FOR?