LIVELY PARTY VIBES
Easily accessible from the South and Marina Grandstands, the South Oasis is where it's all happening if you love music. With a resident DJ blasting out top tunes across the Oasis, a stage for live performances in the comfy chill-out area and a DJ Van, get ready to enjoy the thumping rhythm and beats of the South Oasis. If you're searching for an Oasis with a lively party atmosphere, the South Oasis is the place to hang out with your crew.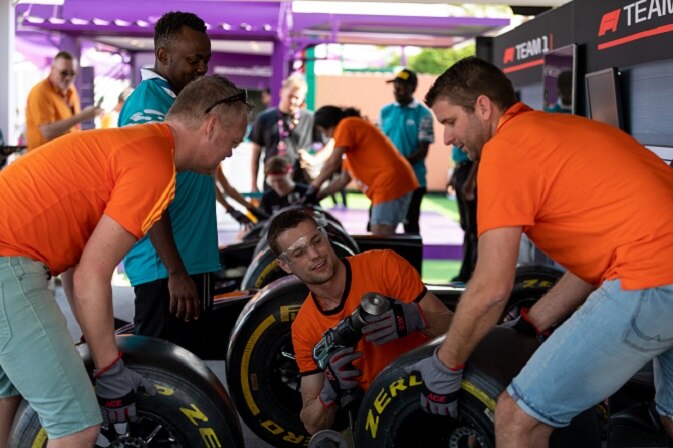 MORE FUN & GAMES
Quizzes: Put your knowledge to the test and take part in fun, interactive quizzes, which include rounds like Fastest Fingers, Buzz in, Multiple Choice, First Letter of the Answer and more! Win instant F&B prizes.
F1 Reaction Games: F1 drivers depend on lightning-quick reaction times. Put your reflexes to the test with a number of fun reaction challenges.
Pit-Stop Challenge: A fantastic team activity, experience the excitement and tension of a real F1 pit stop. With up to 3 people per team, see how fast you can change a tire - only the most disciplined of teams will win!
Kids Craftology: This one's for the kids! Enjoy live art and craftology workshops, where you can paint and craft with an experienced artist.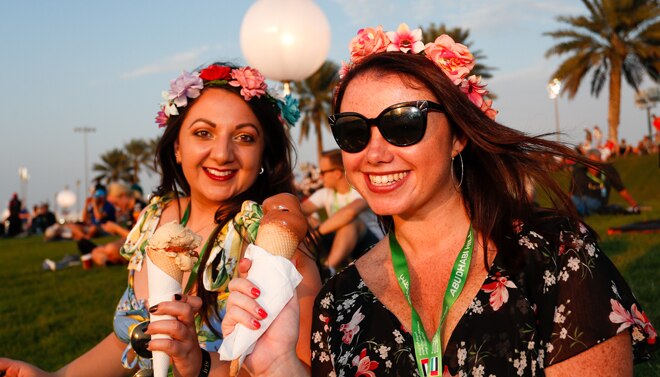 F&B IN THE SOUTH OASIS
Follow your nose into the South Oasis for a range of mouth-watering options. A key highlight is the Pavilion Restaurant, a fantastic al fresco dining experience, which includes a number of exciting concepts, including Greek, Pan-Asia, and Italian. After a quick bite only? No problem, burgers, pizzas hotdogs or healthier options like salads and wraps are all available to choose from.